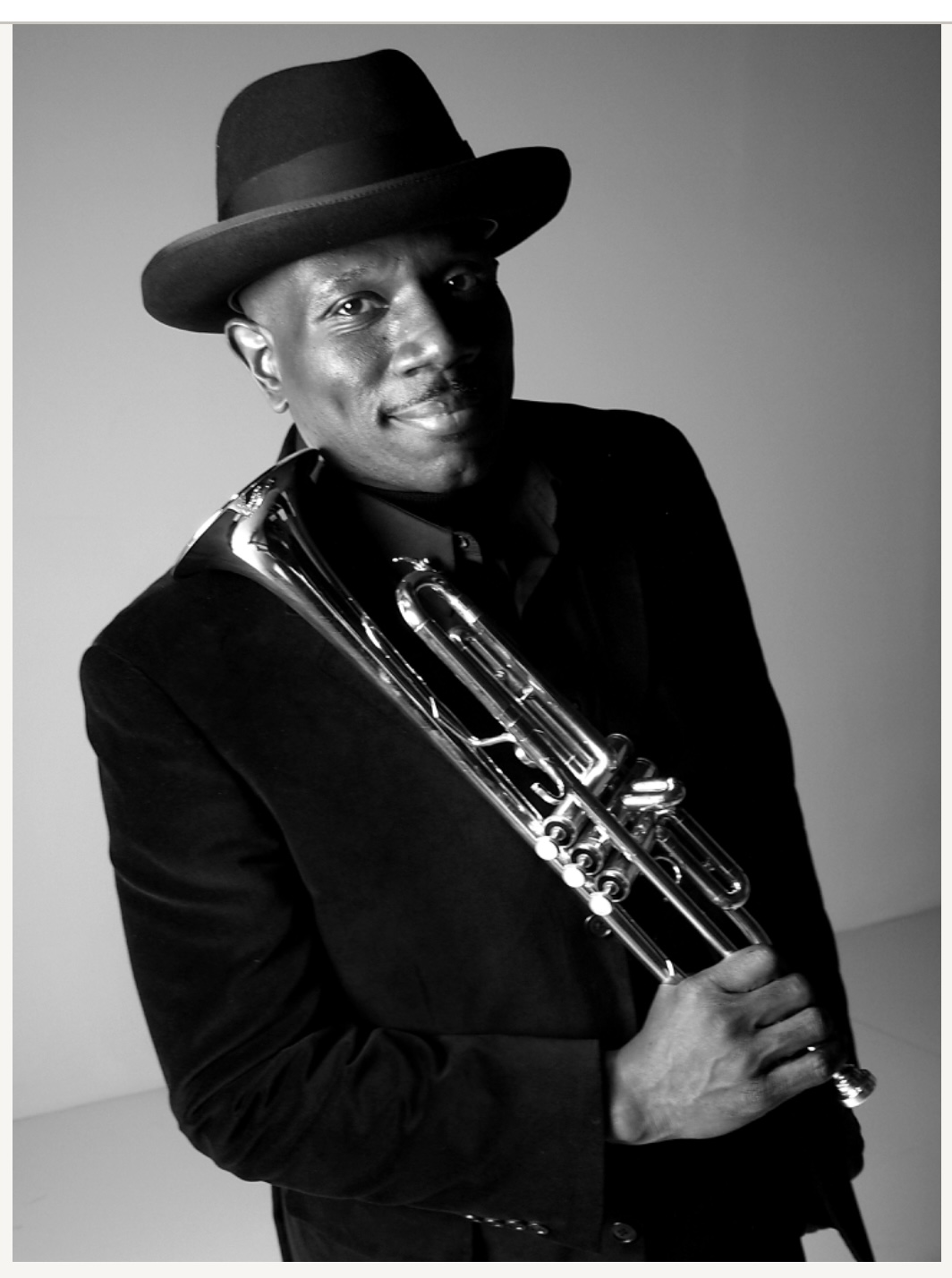 Jerry E. Freeman, Jr, CAU '94, is a native Atlantan and a proud product of the Atlanta Public School System. He finished with highest honors from Frederick Douglass High School and the charter Magnet Program's Center for Applied Technology. When time came to begin his college matriculation, Jerry was blessed to have received several scholarships including a full academic scholarship, Marching and Concert Band Scholarships as well as scholarships from the Jazz and Symphony Orchestras. While majoring in Mathematics and Electrical Engineering bound for Georgia Tech, he found time to fully explore his musical passions and travel the world 3 times performing with the Clark Atlanta University Jazz Orchestra with music pioneers Dizzy Gillespie, Quincy Jones and Lionel Hampton. He also performed in the marching and concert bands, the CAU symphony orchestra, brass ensemble and a 6 member acapella singing group called "Just Us". Highly respected by his peers for his leadership , Jerry was voted President of the Band. He also was one of the 14 founding members of the National Honorary Band Fraternity Kappa Kappa Psi, Iota Tau chapter in '93. Jerry also pledged Alpha Phi Alpha Fraternity, Inc, Alpha Phi Chapter and lead the organization as President.
While juggling the aforementioned responsibilities, Jerry was a co-op student with the Amoco corporation for two years where he excelled as an Electrical Design Engineer.
After graduating from Clark Atlanta University, Jerry worked as a Sr. Software Engineer for two companies over 10 years, Lithonia Lighting and Matria Healthcare where he developed business systems for the lighting industry and health systems for cardiovascular, perinatal and diabetes patients. Jerry received commendations, bonuses and awards for his work and service.
Jerry never gave up his musical aspirations even while working in corporate america. At a critical point in his career, Jerry's commitment to being the best and executing the highest work ethic and professionalism opened up the musical sky for him allowing him to tour with the legendary Earth, Wind and Fire band. He also performed and recorded with funk band giants Cameo. During this time he founded a Grammy Award winning horn section Hornz Unlimited which has been the horn section since 1998 for Atlanta's own mega stars Outkast. This long list abbreviated also includes performances and or recordings with the incomparable Aretha Franklin, Stevie Wonder, Branford Marsalis, Take 6, Lionel Richie, Janelle Monae and John Legend.
Jerry has taken his world class experiences and applied them in the building of his own entertainment company which is in the top 5 in the country where he employs more than 65 people as a part of three 13 member private entertainment bands that offer a 3 hour non-stop customized show for customers across the country.
Jerry's 'why' is the love for his family. It was in the CAU Mighty Marching Panther Band where he met his college sweetheart Jolene Butts Freeman as his drummajor. Their marriage has produced two wonderful children, Jazmine and Jerry "Tripp", that are both now HBCU alumni, from Spelman College and Bethune Cookman University respectively.