HBCU Cultured Dance and Arts Society
Promoting the cultural arts experience at HBCUs and Youth Performing Arts Programs
Promoting the cultural arts experience at HBCUs
The HBCU Cultured Dance and Arts Society strives to bring awareness to the significant contributions of HBCU's to the performing arts community
Equitable Access to Performing Arts Program(EPAP)
HBCU Arts Impact on the Performing Arts Community
HBCU Arts believes in the importance of supporting the future of the HBCU performing arts community. HBCU Arts gives scholarships enabling students to continue to pursue their passion and education obtained at their HBCU.
Joelle Bennett who is a Dance and Nutrition Science major at Spelman College receiving a scholarship during our inaugural HBCU Awards Show.
It is with great pleasure that The HBCU Cultured Dance & Arts Society announces our 1st Inaugural event! It would mean a lot if you joined us in celebrating this monumental occasion! This joyous event will take place at ZuCot Gallery, a black owned venue located in Atlanta, GA. Get ready to enjoy good food, music and great people. This event will commence with a self touring of the art gallery, networking and serving of hours d'oeuvres, followed by the start of our awards presentation. Our goal is to pinpoint & honor past, present, and future figures within our HBCU communities who make a conscious effort to keep our talents and culture at the forefront of our HBCU schools. We can not wait to enjoy this grand event with you, and look forward to seeing you there.
**Must be 18 years or older to attend event
Promoting the cultural arts experience at HBCUs
Past, Present, and Future
"Failure: Is it a limitation? Bad timing? It's a lot of things. It's something you can't be afraid of, because you'll stop growing. The next step beyond failure could be your biggest success in life."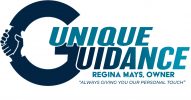 Michael Douglas Ministries
Get In Touch With Us To Get More Information